Forest habitats
91D0 - Bog woodland
The habitat is a set of several biotopes (bog spruce forests, pine mire forests with Vaccinium, birch mire forests and Pinus rotundata forests). Within the SBR, the areas of the habitat with typical species composition diminish, mainly due to drainage, peat extraction, pest outbreaks and natural disasters. Non-original or undesirable species develop at the damaged places. At the same time, the proposed actions target an endemic species - Pinus rotundata.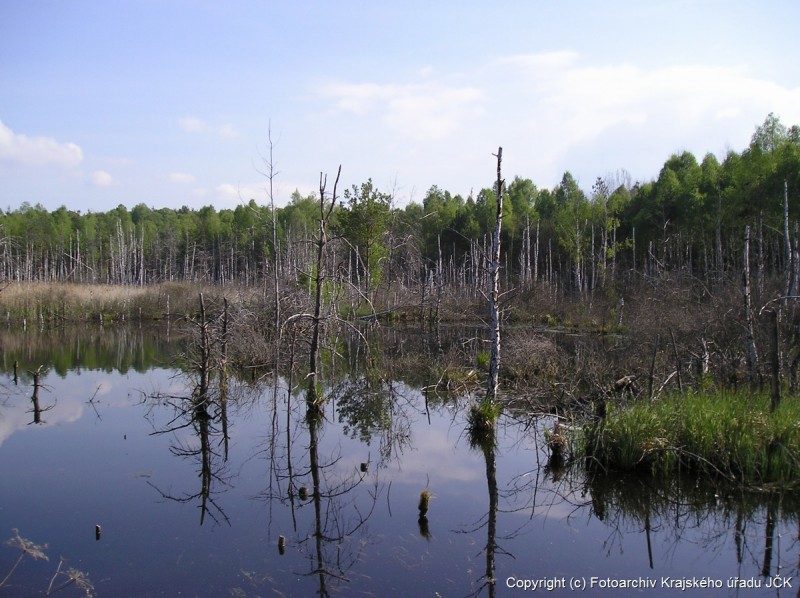 91E0 - Mixed ash-alder alluvial forests of temperate and boreal Europe (Alno-Padion, Alnion incanae, Salicion albae)
Riparian forests on watercourse banks, forest spring areas and in terrain depressions with high groundwater level or temporarily rising water above the soil surface.
The main negative factor is disturbance to the landscape hydrological regime, e.g. by intensitive regulation of watercourses and draining of lands. A negative impact on the habitat may be caused by overgrowing of the herb layer with ruderal and invasive species, felling of tree species, cutting and planting of spruce and other mono-cultures.
91N0 - Pannonic inland sand dune thicket (Junipero populetum-albae)
Loose forests dominated by white poplars with juniper in the undergrowth. In SK they reach the northern border of occurrence; found only in SCI Čenkov, however in a very bad state, due to intensive forest management, spread of invasive plants and absence of grazing. Typical plant species include Iris humulis ssp. arenaria, Colchicum arenarium, Alkanna tinctoria, Ephedra distachya – all these species occur only in SCI Čenkov in SK.